If you are fully booked and have an unassigned reservation, you can still create a room block to block dates, courtesy hold, or set a room as out of service. Any unassigned reservations you currently have will be indicated by the large red number above today's date.
Note: If you have auto-room assignment activated, the system will not be able to auto-assign any reservations to a room which has a room block on it for any point during the reservation's date range. If the room is not auto-assigned, it will need to be manually assigned by clicking on the blue "assignments" button.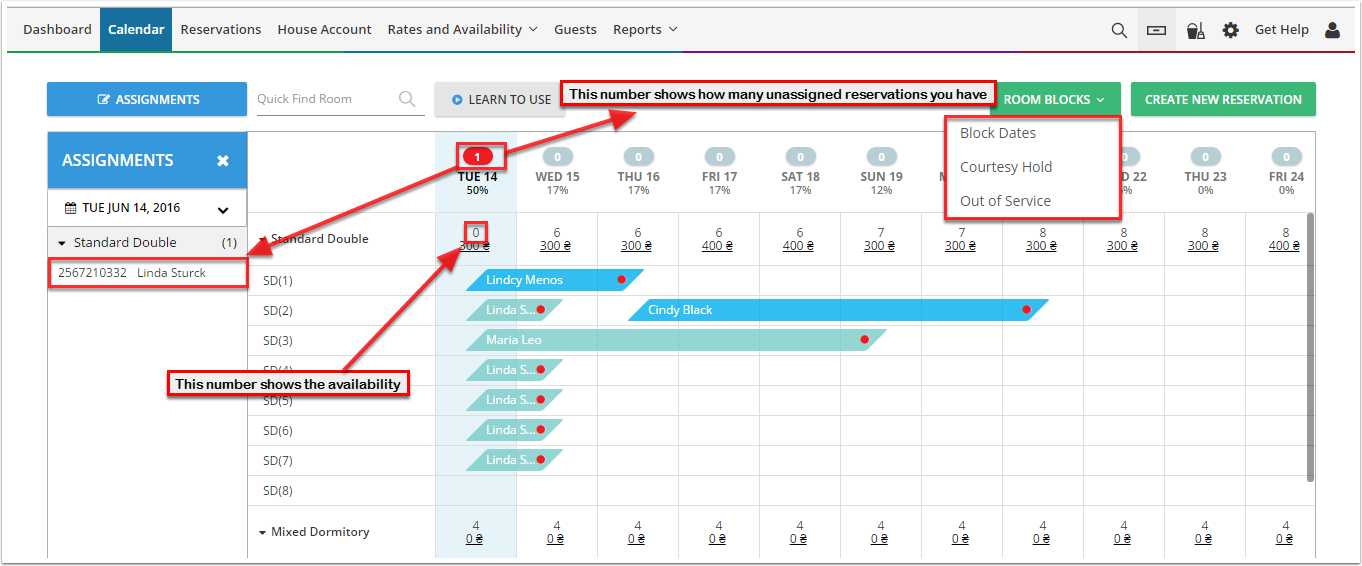 Our system will always allow you to create a room block, courtesy hold, or set a room out of service. However, this can sometimes lead to an overbooking if one of these is made when you are at full occupancy. An example of when this would be used is in cases of unexpected maintenance or if a room temporarily needed to be blocked for repairs.
In the example below, a room block in the bottom row has created an overbooking:

A warning notification will appear to confirm whether you truly want to create a room block despite having full occupancy for that accommodation type: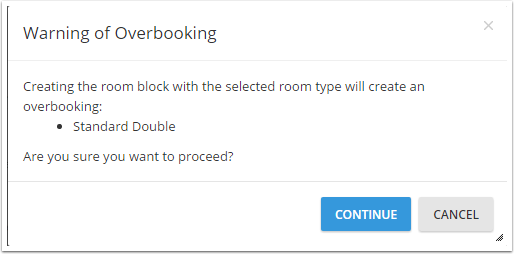 If you select that you want to continue, an overbooking will be created.