Cloudbeds and Welcome Pickups are working together to bring more personalized experiences to travelers. Now properties in supported regions can provide their guests with airport transfers that are friendly, efficient and reliable. With Welcome Pickups, hotels and other properties are able to provide an extra level of service to their guests.
Welcome Pickups makes travel easy, friendly, and personal. Welcome redefines the way people travel by offering their customers the most personalized and wholesome travel experience from the moment they start planning their trip until the moment they return home.
Summary
App Type: Mobile App
Compatible Cloudbeds Account Types: Mygroup and Myfrontdesk
Website: https://www.welcomepickups.com/
App Permissions: Reads reservation and property information
Features:

Guests can book a local driver to pick them up from the airport and introduce them to the city.
Welcome Pickups receives guest info from current and upcoming reservations along with the connected property's basic details (location, name, etc).
Regions Currently Supported / Planned
The following list contains the only regions currently compatible with Welcome Pickups. If your property is not located in one of the regions listed below then you cannot connect or sign up with Welcome Pickups. 
Greece: Athens, Santorini, Crete, Thessaloniki
Spain: Madrid area, Barcelona area
Italy: Rome
France: Paris
Cyprus: All
Support
Connection Guide
For any additional questions about connecting to Welcome Pickups, please contact the Welcome Pickups support team.
Step 1: Signup For A Welcome Pickups Account
To connect your Cloudbeds account with Welcome Pickups, you must have an account with them. If you do not have an account, then you must first create an account with Welcome Pickups by signing up at the link included below. A member of Welcome Pickups' team will get then get in touch to guide you through their setup process.
Step 2: Login to Welcome Pickups
Once you have a Welcome Pickups account, you can move on to connecting to Cloudbeds. Login to your Welcome Pickups account and go to your weekly partners report. Click on "Connect to Cloudbeds".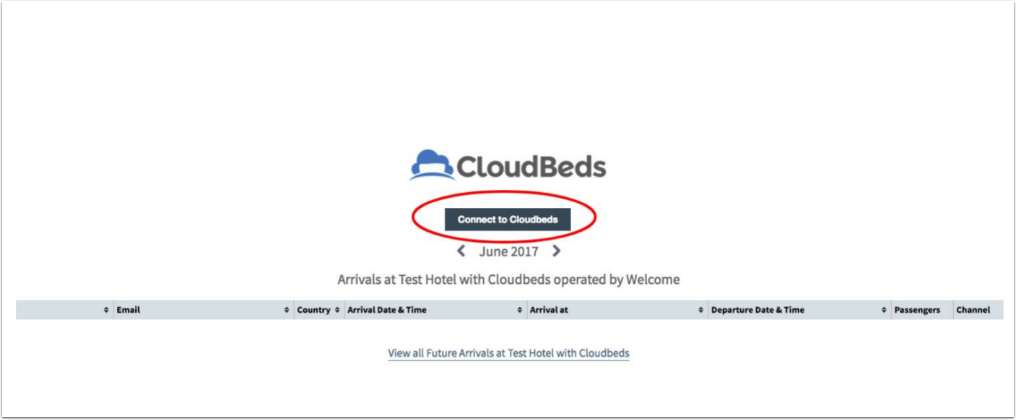 Step 3: Approve the connection between Welcome Pickups and Cloudbeds.
You may need to first login to your Cloudbeds account.

Step 4: From inside of Welcome Pickups, select the property you would like to connect.
This is mostly in place for MyGroup users with access to more than one property.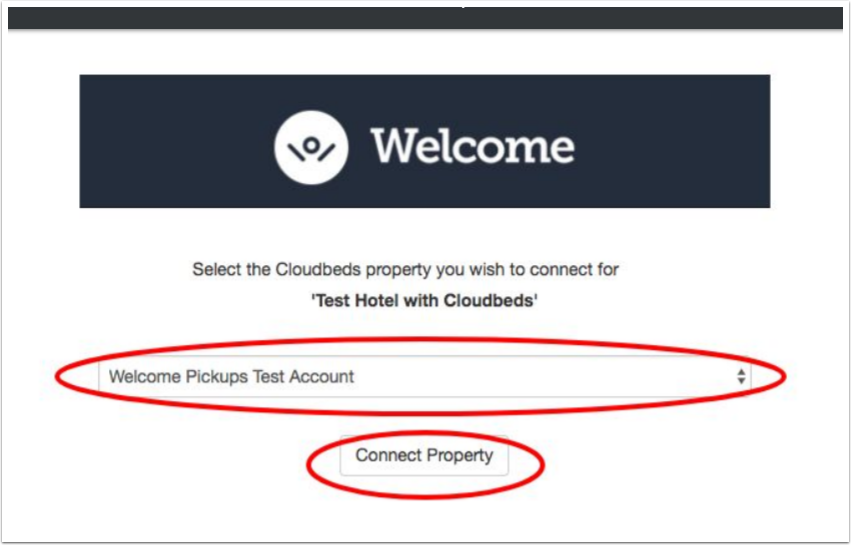 Step 5: Welcome Pickups and Cloudbeds are now connected!